US Census failed to count 750,00 Florida residents, costing the state "1" congressional seat.
Mike Schneider, Associated Press Published 7:31 ET May 10, 2022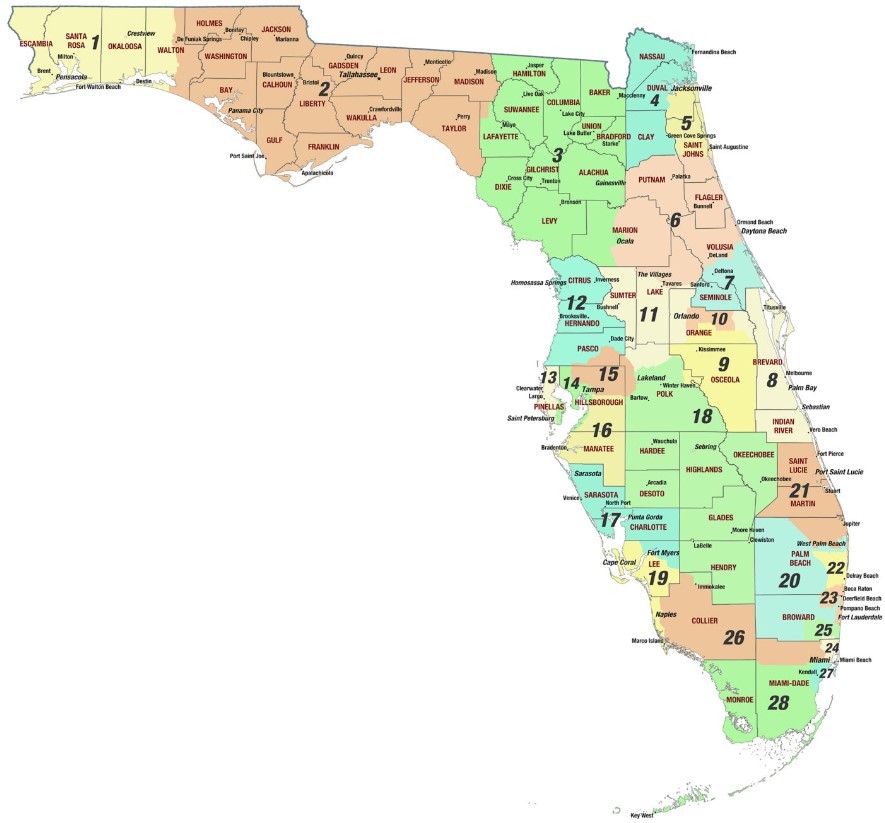 The new Congressional Districts for the State of Florida after the 2020 Census appears to the right.
Of the 67 counties in Florida, 17 of these must keep track of their activity in redistricting in 2022. These counties include Broward, Collier, Duval, Hillsborough, Lafayette, Lake, Lee, Miami-Dade, Monroe, Orange, Palm Beach, Pasco, Pinellas, Polk, St. Johns, Volusia, and Walton Counties. The need to determining signature thresholds for the upcoming cycle of initiative petitions relies upon non-redistricted residential addresses. Using the addresses from the 2020 Presidential election will work to identify the voters within the Congressional Districts for the current petition cycle (2022-2024). The key to working with the voter data is the ability to geocode the voters to the map. The U.S. Election Assistance Commission has a great example of this process. The booklet, Guide to Redistricting, pages 6-11 cover the process. The booklet was released 08-25-2021.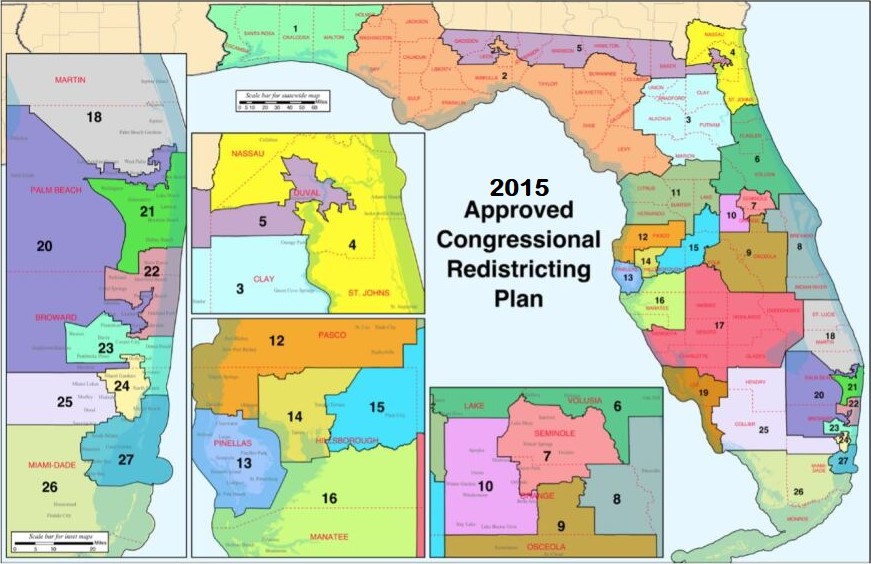 It is interesting to note that a shapefile is a vector data storage format for storing the geometric location and attribute information of geographic features. Features in a shapefile can be represented by points, lines, or polygons (areas). Precincts and district shape files can be overlayered with topography maps, roads, parcels of land, aerial images, and other useful features to view boundaries as a map.